Compare Finance vs. Cash
Buying a truck with cash instead of financing it sounds reasonable, but many factors determine if it is the right solution. Choosing between cash or financing should be based on your long-term business goals; not merely on whether you have available cash in the bank. PACCAR Financial has identified compelling benefits for financing that you should consider before you decide which option is best for you.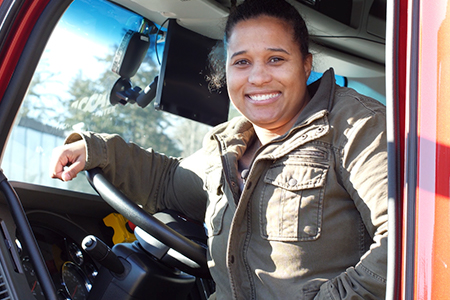 Expanded Options
When you finance your truck purchase, you are keeping your options open. Growing your business takes cash; and business opportunities sometimes present themselves unexpectedly. Having available cash puts you in a position to benefit when opportunity arises, so why tie up your cash in equipment purchases?
More Flexibility
When you finance your truck to maintain a cash cushion, you remain flexible and better prepared to cope with unforeseen circumstances. Fuel prices, competition, economic factors and labor costs are just some of the issues facing the trucking industry on a daily basis.
Accommodating Terms
When you choose to finance, you are allowing yourself to take advantage of the variety of options available - each with differentiating benefits in order to best suit your needs. At PACCAR Financial, we offer different loan types including such options as variable-rate or fixed-rate loans, balloon payments or seasonal payments. Some of our lease options include TRAC, modified TRAC or FMV.
Better Credit Rating
Securing financing for your truck purchase is a good way to build or improve your business credit rating. A good credit rating provides a strong foundation for your business, which means you'll have another level of security during all types of business climates.
Offers
PACCAR Financial offers financing options tailor-made to meet the needs of your business.
Special Offers
Paccar financial used trucks
See what your local PACCAR Financial Used Truck Center has to fit your needs and when our next used truck auction will be held.
Visit Used Trucks
PacLease
Our customized full-service leasing packages allow you to focus on your own business, while we take care of your fleet.
Visit PacLease