Custom Finance Solutions Tailored for Your Business
For over 60 years, PACCAR Financial has been a dedicated partner to Peterbilt and Kenworth truck owners. Our experienced team provides innovative finance and lease plans tailored to meet your unique business needs. Whether you operate 1 or 100 trucks, PACCAR Financial will identify the right balance of finance products, term options and monthly payments for your business. We are committed to the trucking industry and your continued success.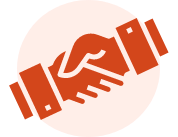 Dependable Partnerships
PACCAR Financial takes great pride in delivering outstanding service to the trucking industry. We are in business for the long haul and remain your dedicated finance partner throughout all phases of the economic cycle.

Customized Solutions
PACCAR Financial is the dedicated finance partner for Kenworth and Peterbilt trucks. Our specialized product and industry expertise allows us to create solutions designed for your unique business needs.

Proven Success
Since 1961, PACCAR Financial has established a reputation for outstanding product knowledge, customer service, and convenience. Our customers rely on us to help them succeed!
Offers
PACCAR Financial offers financing options tailor-made to meet the needs of your business.
Special Offers
Paccar financial used trucks
See what your local PACCAR Financial Used Truck Center has to fit your needs and when our next used truck auction will be held.
Visit Used Trucks
PacLease
Our customized full-service leasing packages allow you to focus on your own business, while we take care of your fleet.
Visit PacLease